Seoul Dynasty can't catch a break in the Overwatch League this season. The pride and joy of South Korea has been absent in matches since last season. They finally caught a break after coming to Los Angeles, but the California government shatters the dreams once again.
Week 1 of Online Play or Week 6 (7 if you are counting) is cancelled. Due to a state wide decision, Blizzard had to cancel the March 21-22 matches in the Overwatch League. The decision impacts Seoul Dynasty, LA Valiant & Gladiators as well as, San Francisco Shock.
All four teams have their schedule put on hold indefinitely.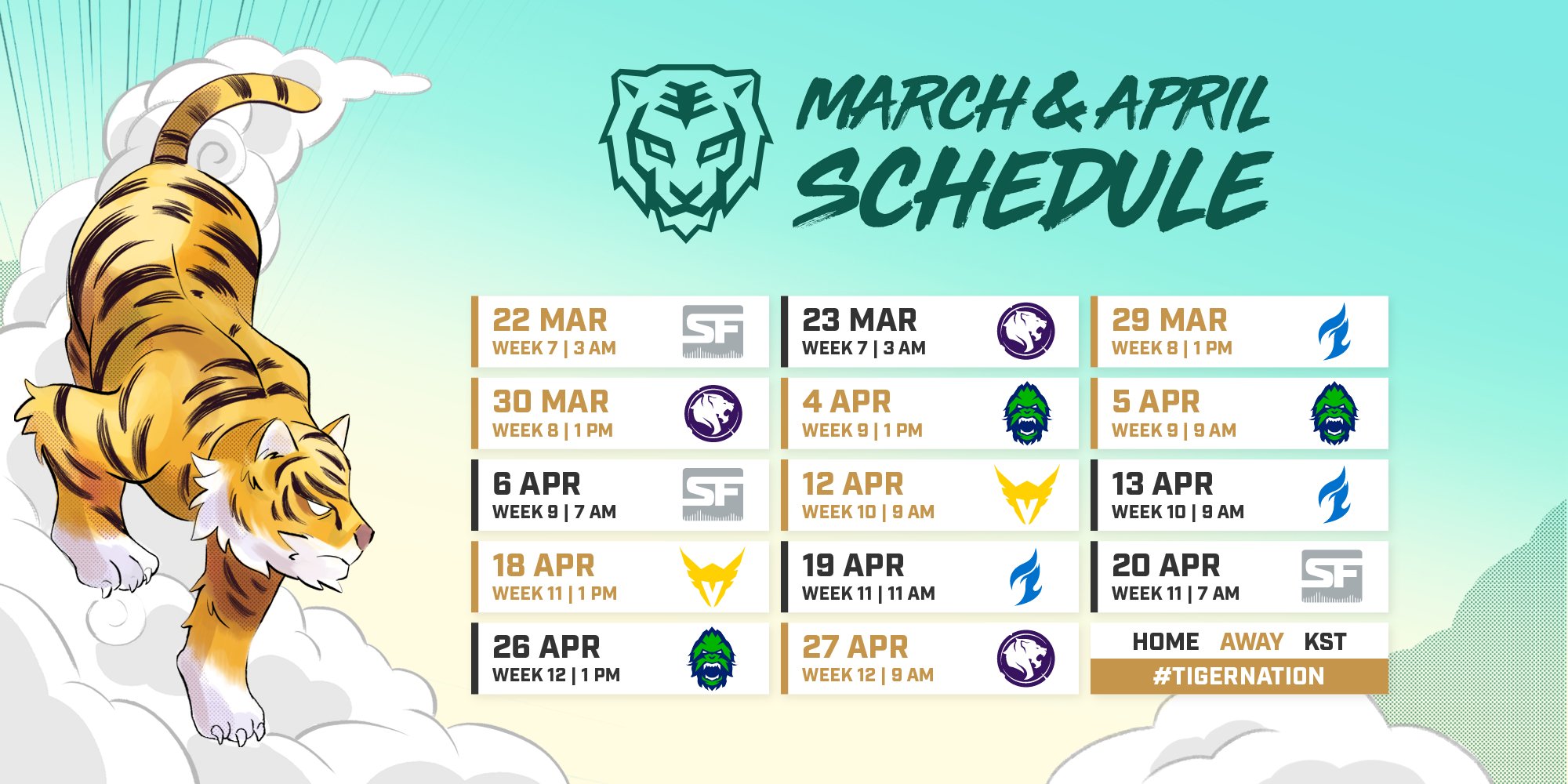 #TIGERNATION in support of Seoul Dynasty
Its hard for a team to stay motivated for so long without playing a single official game. All eastern teams from both China and Korea have missed out on the OWL 2020 season. Luckily, the Chinese teams will get to play another soon, but for Dynasty it is a whole different situation.
If the squad remained in Asia they might be able to play versus Guangzhou Charge, Hangzhou Spark, Shanghai Dragons or Chengdu Hunters. This way they are stuck in California with other three squads unable to play matches.
The hypetrain was already rolling just 24 hours ago, with Dynasty releasing a video on Twitter to universal acclaim. Every single response was rejoicing for their glorious return.
The hyper quickly turned sour after the decision to cancel this week came through. Fans are still supporting the team and keeping motivation high, but if the team stays in limbo much longer, the motivation of both fans and players might go out the window.
Nothing is lost just yet however, we are not aware of any restrictions on movement which means eventually all squads currently in California can move on to a state which has "better" conditions.
Betting limbo
Overwatch League betting has taken a hit as well. The uncertainty over the Overwatch League has seen some providers drop their Overwatch markets. On top of that, the Contenders season is hardly featured among bookmakers as well. In case your select provider does not start featuring Overwatch League next week (hopefully), head over to our top esports betting providers section to try your luck with one that does.
We are hoping the OWL returns next weekend so we can finally push towards 80%+ accuracy rate in our Betting Predictions.